One of the last blacksmith
malleable iron
soft steel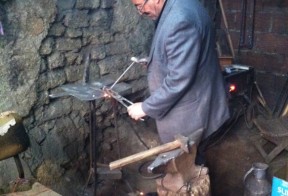 work in progress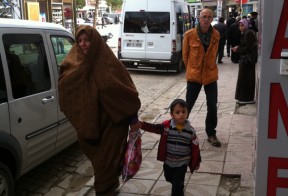 woman in the traditional ehram
a dress out of one piece oh cloth
Old city of Bayburt
on the bridge
Atatürk square
passing the bridge
Çoruh river
Bayburt is located between Erzurum and Trabzon at the river Çoruh.
The fortress was in fact first built by Romans, but it was recycled and added to by many others. Marco Polo (1254–1324 and Evliya Çelebi (1611 – 1682) mention it in their reports.
Today the old historical houses need restauration very badly. Old handcrafts like the blacksmithing are fading and replaced by the "modern" plastic world.
In some villages the ehram is still used as a veiling dress.

But maybe theres a way to smooth the gap between old and new times.or a way to put it in a productive, creative discourse?! Have also a look at Baksi museum, it's located close to Bayburt. http://senseoftime.inenart.eu/?p=890